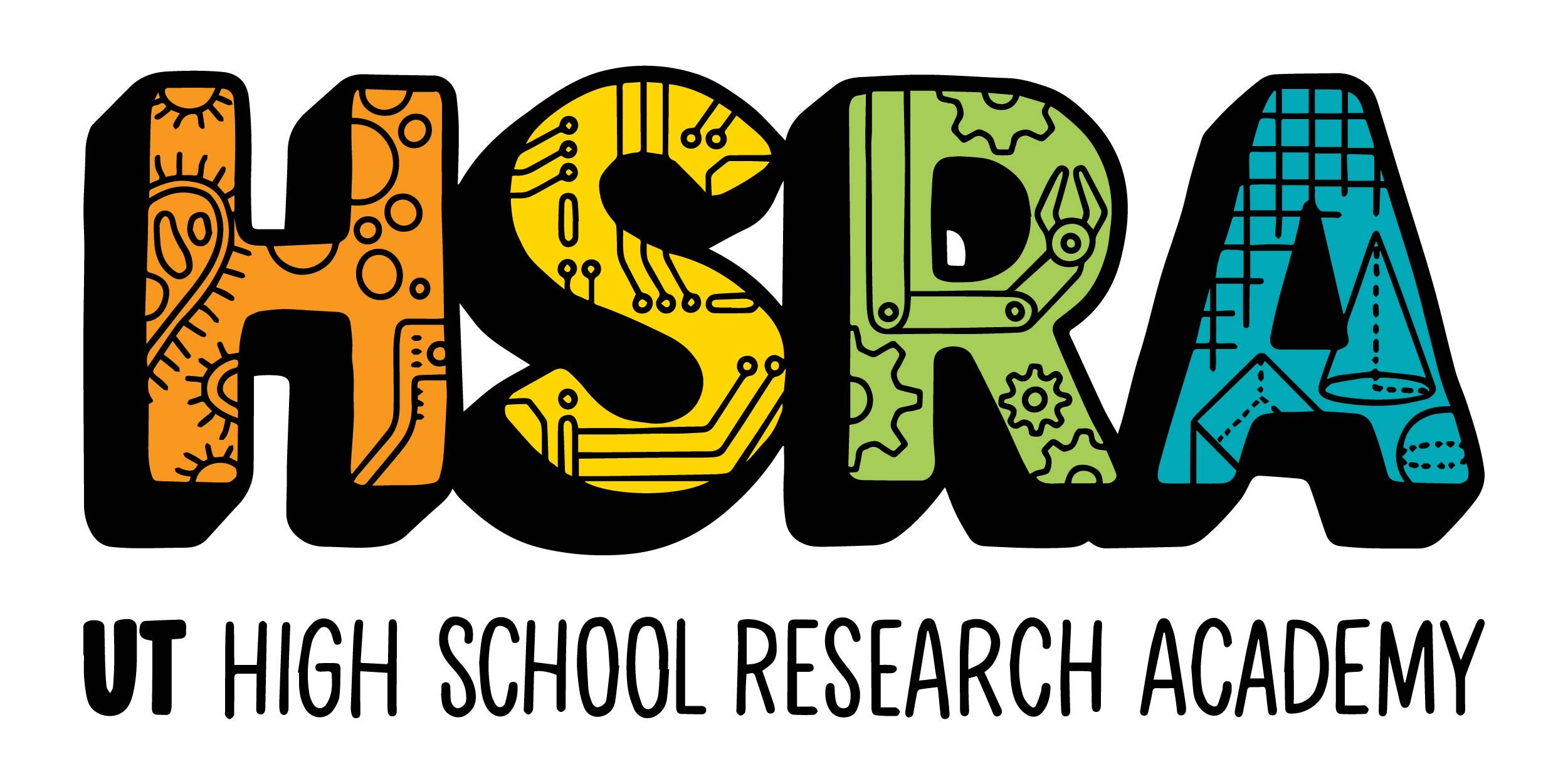 HSRA Summer Program
---
Check back in January 2024 for application!
The summer High School Research Academy (HSRA) provides high school students with an immersive and hands-on five-week interdisciplinary non-residential summer research experience at the University of Texas at Austin campus.
Students participate in research projects in active College of Natural Sciences (CNS) laboratories related to the exciting fields of biochemistry, biology, environmental science, genetics, neuroscience, genome engineering, data analytics, ecology, and more. Participants will learn cutting edge research techniques while gaining valuable insights and experiences through interaction with UT students and faculty in CNS undergraduate research groups. 
This unique opportunity provides a real taste of life as a researcher. By being involved in STEM research early, students can experience the joy of discovery that is central to being a scientist.
HSRA Program Highlights
Each HSRA participant will:
actively engage in a five week authentic research experience in a UT laboratory
collaborate with peers, undergraduates and UT faculty
earn NSC309 UT extension course credit and receive an HSRA t-shirt.
participate in Wednesday Seminars hosted by UT guest speakers
present (and take home!) a printed poster showcasing their summer research productivity at our closing HSRA Research Symposium
CONTACT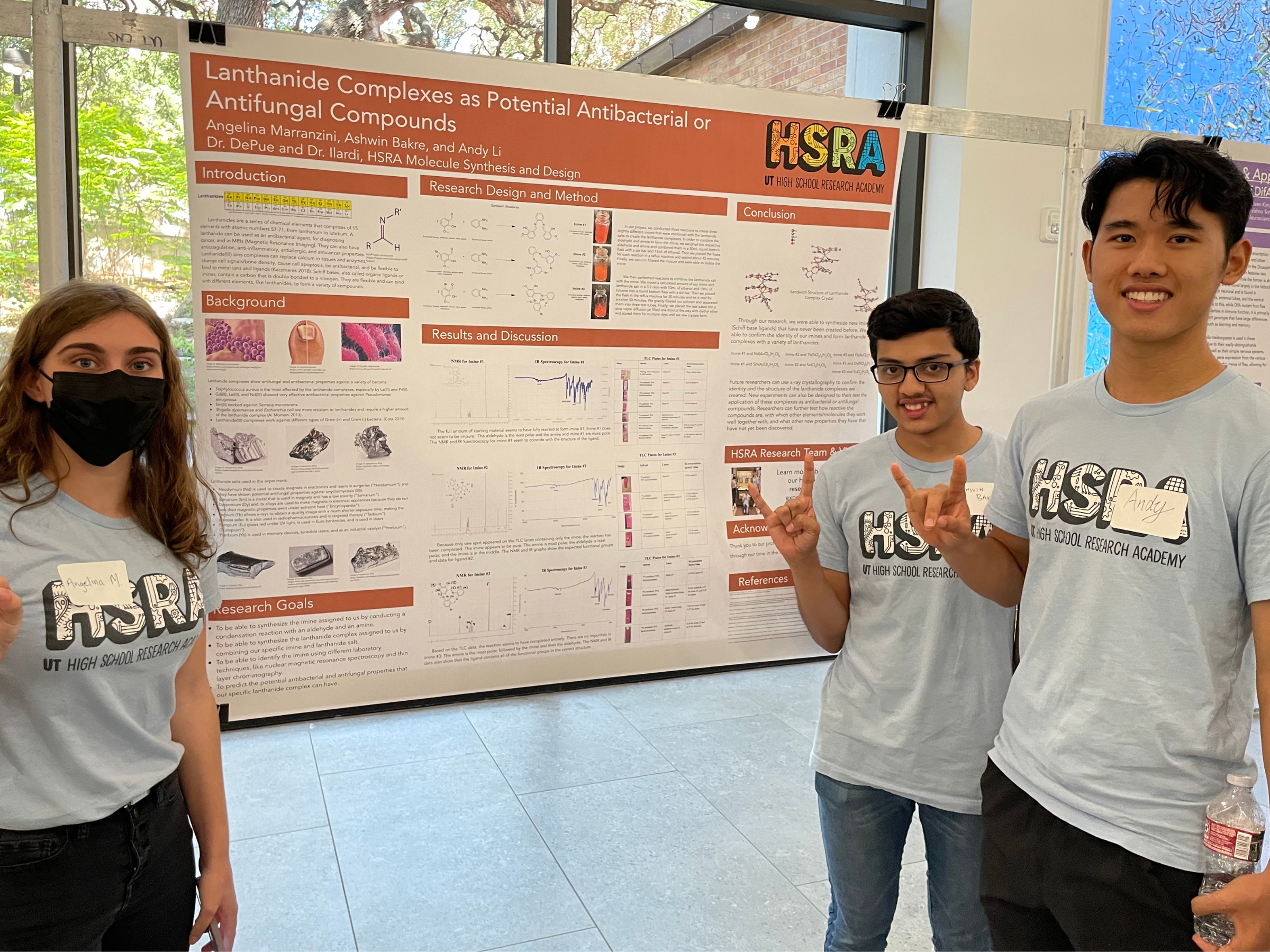 HSRA Summer 2024
June  10 - July 17, 2024
*Participants will be off on June 19 and July 4th - 5th for holiday observance.
Check back in January 2024 for application!
HSRA DOES NOT PROVIDE HOUSING OR TRANSPORTATION.
Program Overview
Participant Eligibility

To be eligible for HSRA, each participant MUST BE:

a Texas resident. We are currently unable to accept out-of-state or international applicants. 

15 years or older by June 1, 2024.

either rising sophomore, junior, or senior for the upcoming 2024-25 academic year. Preference is for rising juniors or seniors.

available for the designated five consecutive weeks during program dates to dedicate to conducting research over the summer.

**Accepted participants must make their own housing and transportation arrangements.**
Research Experiences

Each HSRA participant will:

spend ~15-25 hrs per week with their research group. The specific schedule (days/times) will be distributed by the research group that the student is placed in. Schedule flexibility will vary but the enrollment fee is the same for each HSRA research experience. 

participate in a variety of events outside of their research activities, including guest speakers and a poster forum during the last week of the program. 
Application Timeline & Enrollment

Check back for application timeline in January 2024! 

The cost for the Summer 2024 High School Research Academy (HSRA) is $3500 per participant. 

HSRA Tuition includes:

 participation in one research experience

all HSRA activities/events

UT course credit

a printed research poster and an HSRA t-shirt.

Payment will not be due until a position has been offered and the participant has accepted that research placement.

Accepted participants will be offered a research experience based on their interests, availability and space and will be notified of this research group placement by mid April 2024.
Need-Based Scholarships

The HSRA is committed to providing research opportunities to a diverse range of high school students. A limited number of need-based scholarships only may be available. The scholarship will include a stipend + free tuition to HSRA. 

 

HSRA does not offer merit-based scholarships at this time.
UT Course Credit

Each HSRA participant will be enrolled in an NSC309 college credit course through the UT Extension Program. 

 

HSRA participants will complete several graded reflection assignments, readings, and assignments related to their research work to receive this credit.
FAQ & Contact