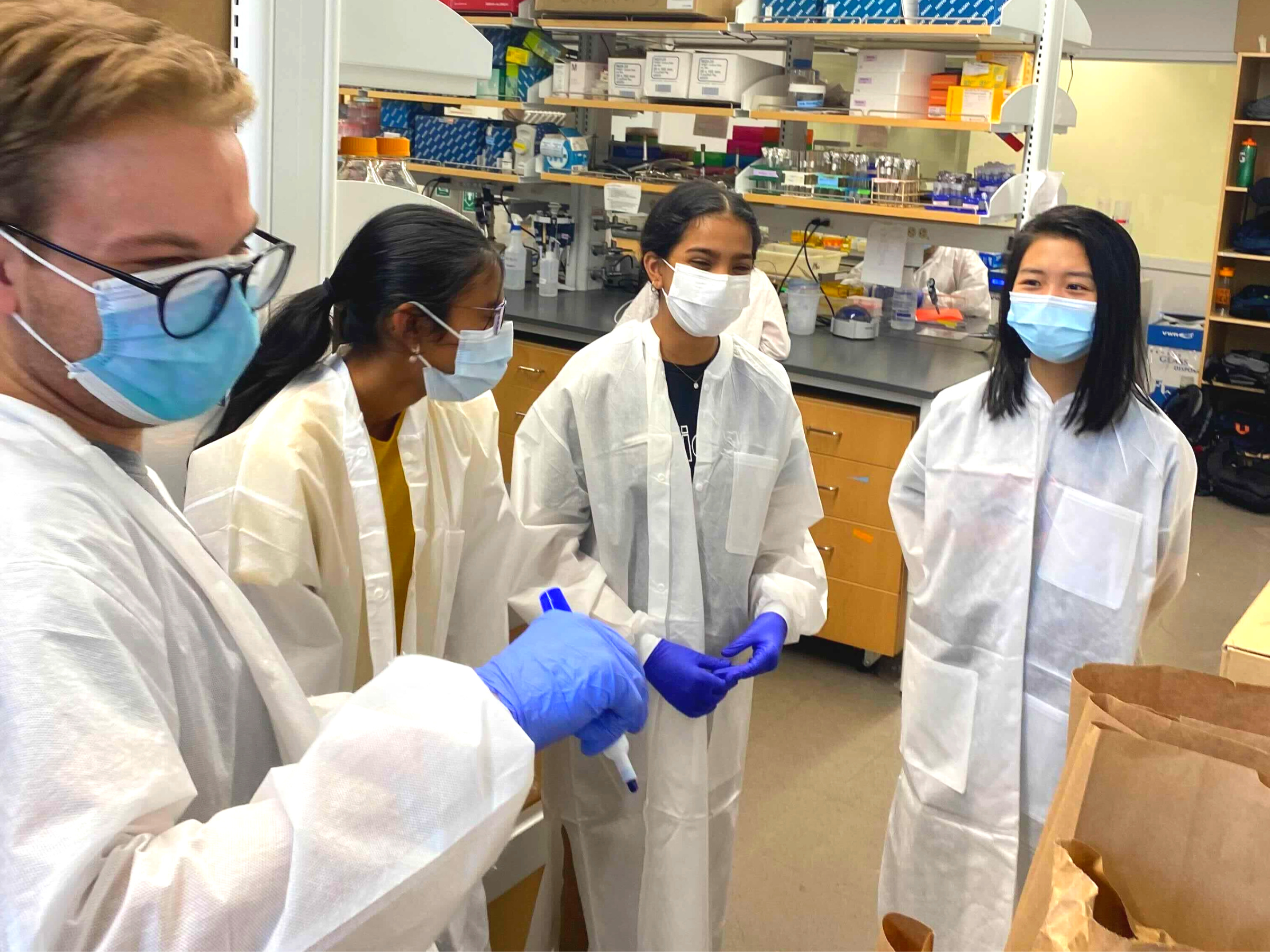 We match 1–2 middle school students with an FRI Research Stream for a two hour tour of the laboratory where they will interact with scientists, perform hands-on activities, and witness real experiments in progress! 
The goal of our program is to provide the opportunity for young students to cultivate their interest in science and allow them to experience first-hand what a scientist does on a daily basis.
Summer 2023
---
Wednesdays | June 14, 21, 28 | July 5, 12, 19
Register For Shadow A Scientist
Program Information
---
REGISTRATION

Middle School students interested in spending two hours "shadowing" a UT scientist one day this summer should complete registration and submit the forms using the registration link.

Sign up for ALL WEDNESDAYS that YOU are available.

You will then BE MATCHED with a scientist on ONE WEDNESDAY this summer depending on the availability of the participating scientists. 
ON SHADOWING DAY

On the Wednesday afternoon that your middle school student will shadow a UT scientist:

Attire. Your student MUST wear long pants and closed-toed shoes.
Drop Off & Pick Up.  Plan to drop off your middle school student between 1:50 and 2:00 pm at 24th Street and Whitis (Whitis is one block east of Guadalupe on 24th Street) and pick up between 3:50 and 4:00 pm. The shadow coordinator and student escorts will be waiting at the Barbara Jordan statue located on the southwest corner of 24th and Whitis.
CONTACT

CONTACT

FRI Outreach Director